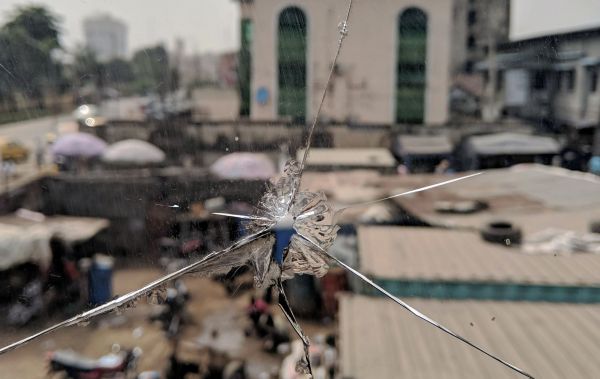 Expected end date:

2021•09•03

Project Status:

Completed
EXTERNAL RESEARCHER: Dr Vanda Felbab-Brown
This report analyses the landscape of anti-crime militias and vigilante forces in Nigeria's south over the past 20 years. It focuses on two vigilante groups, tracing their evolution and the anti-crime, security, and political impacts, before providing policy recommendations.
This report explains the context of vigilante and anti-crime militia group formation in Nigeria, including the struggles, challenges, and deficiencies of the Nigeria Federal Police. It discusses the evolution of the Special Anti-Robbery Squad (SARS), its own role in criminality, and the anti-SARS protests. It also provides a historic background of vigilantism in Nigeria and lays out the various sources from which vigilantism in Nigeria stems. It goes on to review the landscape of militia groups in southern Nigeria and outlines their different types, including in terms of formalization and official recognition. It then details the formation, effectiveness, evolution, and anti-crime, security, and policy effects of the Bakassi Boys in Nigeria's South East. It also analyzes 20 years of federal and state policy responses toward them. The following section provides the same analysis for the Oodua People's Congress (OPC) in the South West.
The two vigilante groups focused on and their descendants – the Bakassi Boys in Nigeria's South East and the OPC in Nigeria's South West – have been key actors in the vigilante security landscape in the south over the past two decades. The report analyzes their formation, effectiveness, behaviour, evolution, and anticrime, security, and political impacts over the past two decades through the current period. It also analyzes official and unofficial policy responses to these groups by state-level authorities and the federal Government. The span of time that these groups have been in existence permits an examination of their evolution in response to one another, adaptation to changes in local political arrangements, popular reactions, security challenges, and the highly varied and back-and-forth response of state authorities and the federal Government.
Download
---
The analysis presented in this paper is based on the research of the author and the views of those interviewed. They do not necessarily reflect those of United Nations University Centre for Policy Research, United Nations University, or its partners.