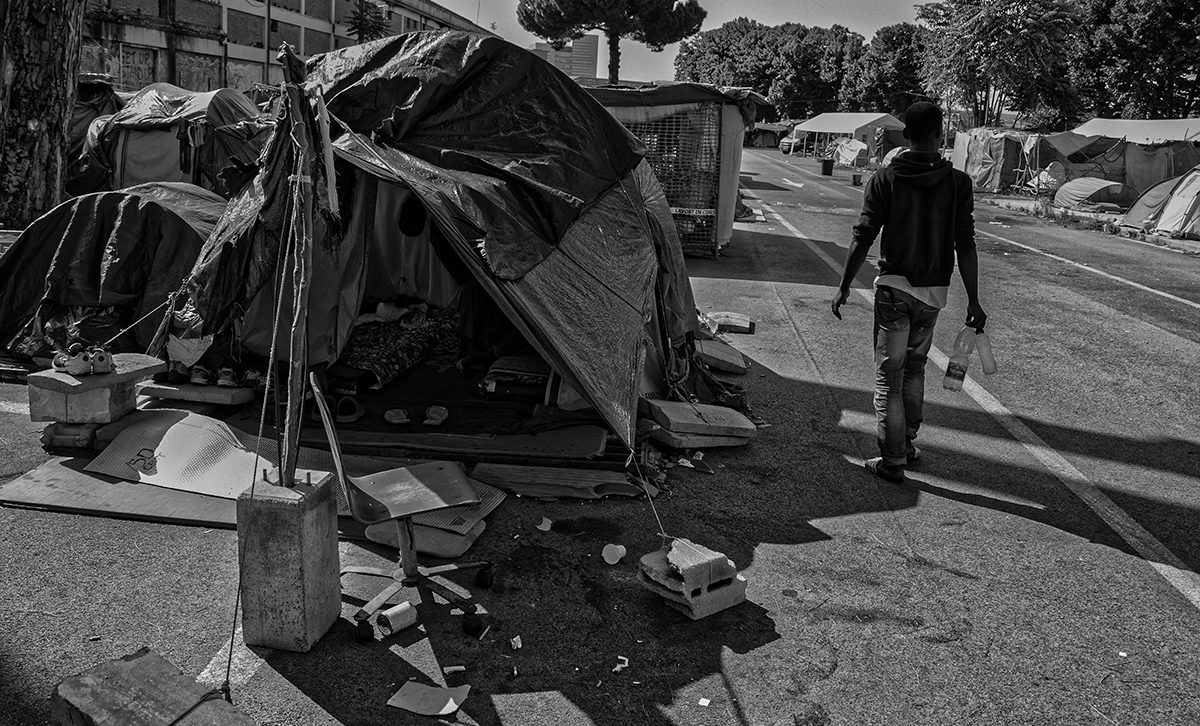 An example of the living conditions at Baobab camp in Rome.
Expected end date:

2018•09•18

Project Status:

Completed
UNU-CPR RESEARCHERS: Dr Rebecca Brubaker
UNU RESEARCHERS: Parvati Nair
---
With support from the Bellagio Centre of the Rockefeller Foundation as well as the Swiss Development and Cooperation Agency, a week-long conference was held in October 2017 to discuss the role of the media in shaping public opinion on migration.
With representatives from international news media networks, academia and the United Nations, the event was organized against the backdrop of the United Nations University's Chairmanship of the United Nations Global Migration Group (GMG), an extension of our effort to support Member State negotiations towards a Global Compact for Safe, Orderly and Regular Migration in 2018. Migration has been shown to benefit economic and social inclusion. Yet, it is often understood to be a threat to national identity, public safety, and the domestic job market.
The report, co-authored by Dr Rebecca Brubaker, includes recommendations for best practices for newsmakers, media regulators, United Nations entities and Member State governments when reporting on issues of migration. Surges and Swarms: A Conversation on Responsible Coverage of Migration, argues that the media has a responsibility to shape positive discourses and narratives around migrants and refugees. These recommendations aim to facilitate a better, fairer, and more balanced representation of migrants and refugees in the media.
Download