2016•11•03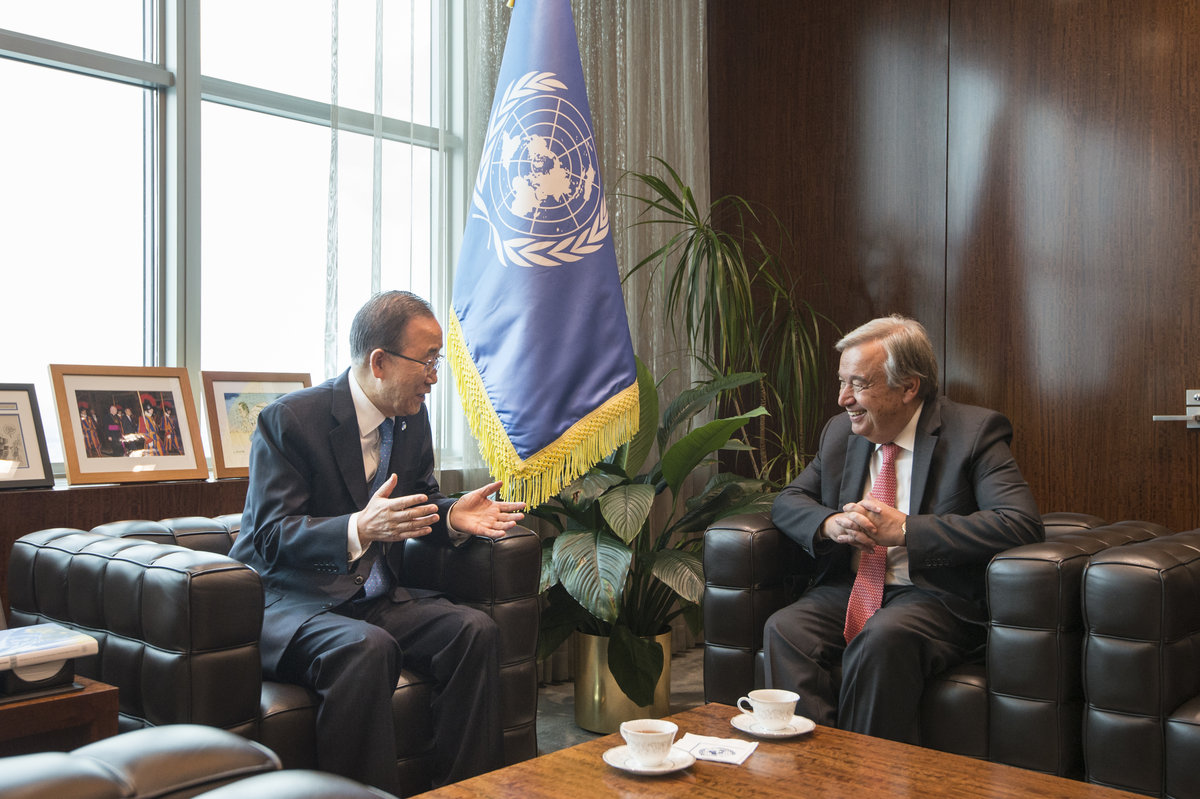 Photo by UN Photo/Eskinder Debebe
Rahul Chandran considers what Secretary-General-designate Antonio Guterres can do in relation to reforms of the UN Development System.
---
The election of UN Secretary-General-designate Antonio Guterres has been heralded as an opportunity for reform, despite the deep political divisions that continue to plague the UN. As I wrote in February, at a time where there was less expectation, perhaps, of a visionary Secretary-General, "few question that the United Nations is in need of serious reform. At 70 years old, the deep mismatches between its structure, its governance, its funding flows, and its tasks mean that it struggles to fulfil its mandates."
What can Secretary-General-designate Guterres do? And how can he go about it? In June 2015, UNU-CPR was invited to feed into ECOSOC deliberations  around the question of governance. At the same time, we reached out to the Linklaters' International Governance and Development Practices to see if they would be willing to conduct an independent exploration of how the UN system could adapt to Agenda 2030, drawing on their broad private and public sector experience.
Their report, "Governance for the United Nations Development System: Adapting to Meet the Challenges of a Changing World" can be downloaded here. It offers a number of suggestions that we believe could help Secretary-General-designate Guterres and the United Nations meet the responsibility of the 2030 Agenda. The report is nuanced, but its key conclusions, essentially, are:
That the governance mechanisms of the UN Development System are not capable of enabling the UN to respond to the 2030 Agenda;
That competition has increased across the four key domains (setting technical standards, norm setting and cooperation, generation of data, and technical assistance) and that the UN is being displaced by competitors;
That in a reality of diminishing resources, the UN Development System is competing with itself, watering down mandates, and crouched in a posture of "defensive self-protection;"
And that the metric for good governance would be its ability to enable common efforts toward complex strategic objectives, without interfering with management.
The report makes a number of recommendations. There are significant detail and options, and we urge you to download the actual report. Four key needs emerge:
For the UN Development System to identify and then focus on its competitive advantage;
For governing boards of UN system entities to exercise strategic leadership and oversight to ensure this identification process happens and to shepherd each entity through the period of change;
For a significant reduction in internal competition, through a better understanding of the opportunities for collaboration;
For the creation of an enabling environment that supports change, risk, innovation and adaptation to the 2030 Agenda.
The report is both concrete and ambitious. It calls for a common executive board and a super committee. It calls for deeper technical expertise on boards, and asks Member States to consider "whether it would be appropriate to delegate more strategic and operational decision making to a single executive." It demands significant improvements to the Resident Coordinator system and suggests exploring a single entity "empowered to manage the receipt of available funds and engagement of the most appropriate UN entities to undertake projects."
This partnership shows that the need for strategic reform is self-evident, even to external actors. It also demonstrates that the common fear of 'external' or 'private-sector' ideas is short-sighted. The United Nations has an obligation to the people it serves to solicit the best ideas available. This essential piece of work by Linklaters offers a number of ideas that could help shape reform.