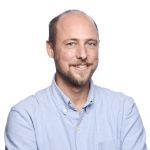 E-MAIL:

albrecht@unu.edu
Research Interests
Conflict resolution
Democracy and international politics
Digital Governance
Digital transformation
Digital transformation and emerging technologies
Emerging technologies
Education
Doctorate in Social Anthropology - School of Oriental and African Studies, University of London
Master of Arts in Anthropology and Development - School of Oriental and African Studies, University of London
Bachelor of Arts in International Relations - John Cabot University, Rome
Biographical Statement
Dr Eduardo Albrecht is a Senior Fellow (Non-Resident) at United Nations University Centre for Policy Research. He is currently an Associate Professor in the Department of Social Sciences at Mercy College in New York and was previously Associate Professor of Anthropology and International Studies at Pukyong National University in South Korea. He was also Visiting Fellow at the European Institute for Asian Studies in Brussels and the International Peace Institute in New York.
Dr Albrecht is involved in work that considers the practical and policy aspects of AI-based predictive technologies in conflict prevention, and the ethical challenges that arise from the use of emerging algorithmic technologies in State and international organization decision-making processes.
This situates his research at the crossroads of political anthropology, digital humanities, and international security. His research has contributed to projects funded by the World Bank, the UK Foreign, Commonwealth & Development Office, the National Research Foundation of Korea, and the Japan International Cooperation Agency, and has been presented at venues such as the United States Holocaust Memorial Museum (USHMM), the Organisation for Economic Cooperation and Development (OECD), and the US Defense Advanced Research Projects Agency (DARPA).