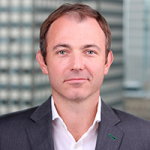 E-MAIL:

adam.day@unu.edu
Research Interests
Climate-security
Conflict Prevention
Conflict resolution
Countering Violent Extremism
Peacebuilding
Peacekeeping
Education
Juris Doctor - The University of California, Berkeley School of Law
Master's degree in Law and Diplomacy - The Fletcher School of Law and Diplomacy, Tufts University
Master's degree in Comparative Literature - Brown University
Doctorate - King's College London
Biographical Statement
Dr Adam Day is Director of Programmes at United Nations University Centre for Policy Research in New York, having joined United Nations University in Tokyo in January 2017. In this role, he oversees current research projects and the development of new programmes.
Prior to UNU, Dr Day served for a decade in the UN, focusing on peace operations, political engagement in conflict settings, mediation and protection of civilians. He served as Senior Political Adviser to MONUSCO (the Democratic Republic of the Congo), in the UN Special Coordinator's Office for Lebanon, in the front offices of both UNMIS (Khartoum) and UNAMID (Darfur), and was a political officer in both the Department of Political Affairs and the Department of Peacekeeping Operations in New York. Dr Day also has substantial civil society experience, working in Human Rights Watch's Justice Program and for the Open Society Justice Initiative in Cambodia.
Dr Day was an international litigator in New York, where he also worked pro bono for the Center for Constitutional Rights on behalf of Guantanamo detainees in their suits against former US officials for torture. He also supported the UN International Criminal Tribunal for the former Yugoslavia in The Hague.
He has written several publications in the areas of international criminal law, head of state immunity for international crimes, and rule of law in post-conflict settings. Most recently, these include:
He has recently published op-eds in The Washington Post, International Policy Digest, The Diplomat, Global Observatory, Japan Times, The Conversation, and The Hill, among others. His recent academic publications include articles in Stability Journal, Global Governance, and Ethics & International Affairs.
Dr Day holds a Juris Doctor from the University of California, Berkeley School of Law, a Master's in Law and Diplomacy from the Fletcher School of Law and Diplomacy, a Master's in Comparative Literature from Brown University, and a Doctorate from King's College London's War Studies Department.
Pronouns: he/him