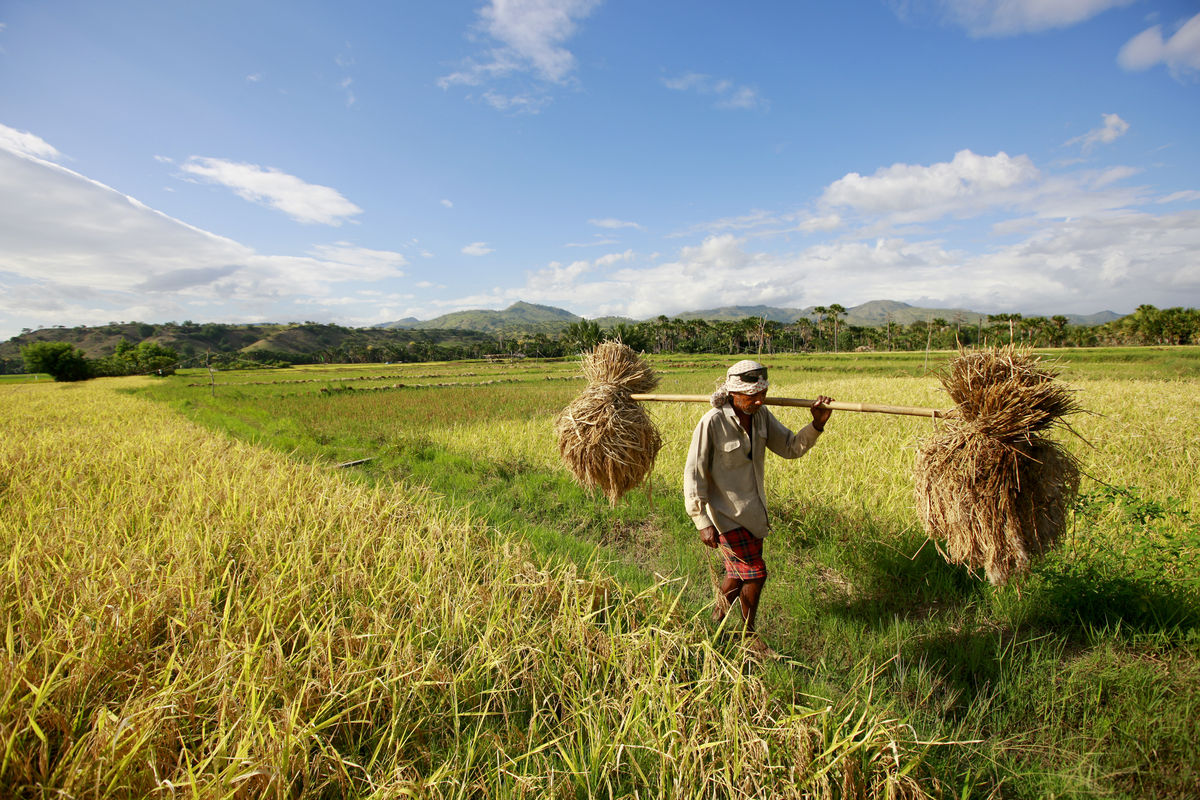 Photo by UN Photo/Martine Perret
Expected end date:

2015•11•20

Project Status:

Completed
UNU-CPR RESEARCHERS: Rahul Chandran, Hannah Cooper
EXTERNAL RESEARCHERS: Dr Adriana E. Abdenur, Dr Urvashi Aneja, Donata Garrasi, Dr Jing Gu, Jeannine Hausmann, Erik Lundsgaarde, Amanda Lucey, Dr Fritz Nganje, Juan-Pablo Prado Lallande, Dr M. Evren Tok
---
Two challenges face the UN system in responding to the 2030 Agenda for Sustainable Development:
The reality that, by 2025, the locus of global poverty will overwhelmingly be in fragile, mainly low-income states in Africa;1 and
The difficulty in ensuring and extending the gains found in middle-income countries with both growth and low poverty rates, to reach their most marginalized citizens who remain in poverty.2
To deliver on both counts, development cooperation will need to find new methods and new tools for delivery. A new series of nine papers commissioned by the UN University Centre for Policy Research show how development cooperation is rapidly evolving. New actors play a growing role in defining the structure of development cooperation,3 despite the fact that the volume of their cooperation still accounts for a relatively small percentage of recorded aid.4
These forms of cooperation are not new.5 What is new is their emergence on a larger scale. The growing involvement in particular of the BRICS group as well as Indonesia, Turkey, and Mexico – to name but a few – has brought increasing attention to these countries' own priorities, focus, and methods of development cooperation. Their actions are challenging the model of development embodied by the OECD-Development Assistance Committee (DAC). They are also challenging the idea of a homogeneous 'South-South' model.
These papers do not tell a single story, but they highlight a number of emerging trends:
Greater comparative advantage of southern countries who make use of specific interests to share common but differentiated responsibilities;
The use of history and new forms of cooperation to build stronger, enduring partnerships based on mutual respect;
Regional specificity and integrated approaches; and
The need for broader measurement frameworks and more transparency.
The UN has a potentially significant role to play in sharing of best practices and expertise, in order to maximize the positive trends emerging from such models of development cooperation and address their challenges. Southern development partners are, understandably, not interested in creating a 'watchdog' for cooperation. However, given its universal reach and membership, the UN has unique legitimacy to adopt an enabling role and to facilitate greater dialogue without coopting countries into a particular agenda.
In particular, we feel that the UN could take on such an enabling role with the view to supporting:
A common space for discussions on how to integrate different forms of cooperation that share objectives;
Efforts to develop a common language for reporting;
A platform for deeper knowledge-sharing;
Mainstreaming alternative models into the UN's efforts; and
Supporting risk-taking in alternative models.
One of the most commonly cited lacunae in the debate around alternative development models is the absence of a common vision. Here, the SDGs and the 2030 Agenda provide a natural pathway to a shared vision. This does not limit the potential of what countries choose to do. Rather, it provides a common language to build links where appropriate. This common language must include as many different voices as possible, however, in order to create genuinely collective ownership of the 2030 Agenda.
The UN – and indeed the international development community at large – currently lack the means by which to fully engage with alternative models of development cooperation. To achieve the 2030 Agenda and the SDGs it is essential that the best of what exists in development cooperation is first understood, in order to imagine what might be. To do so, Member States will need to clearly articulate how they want the United Nations to engage with their efforts, and then be genuinely willing to open themselves to such engagement.
Lastly, the series editors would like to thank Kristian Coates Ulrichsen, Karin Costa Vazquez, Sarah Hearn, Cheryl Hendricks, Tim Kehoe, and Luz Maria De La Mora Sanchez for their valuable inputs and comments on the papers.
Download
---
[1] Homi Kharas and Andrew Rogerson (2012) "Horizon 2025", July (Overseas Development Institute: London).
[2] Laurence Chandy, Hiroshi Kato and Homi Kharas (2015)
The Last Mile in Ending Extreme Poverty
(Brookings Institution Press: Washington, D.C.).
[3] Fahimul Quadir (2013) "Rising Donors and the New Narrative of 'South–South' Cooperation: what prospects for changing the landscape of development assistance programmes?",
Third World Quarterly
,
Volume 34
, 
Issue 2
, 2013
[4] Richard Manning (2006) "Will 'Emerging Donors' Change the Face of International Co-operation?",
Development Policy Review
, 24, pp. 371–385; Julie Walz and Vijaya Ramachandran (2011) Brave New World A Literature Review of Emerging Donors and the Changing Nature of Foreign Assistance, Center for Global Development Working Paper 273.p7.
[5] Their origins lie in the 1955 Bandung Conference, and many 'southern' (read: non-members of the OECD Development Assistance Committee) actors have been partnering with other countries in the developing world for decades. The Kuwait Fund for Arab Economic Development, for instance, was established in the same year as USAID (1961); China has been involved in international assistance since the 1950s. See Walz and Ramachandran (2011) "Brave New World", op cit., p. 3; Quadir (2013) "Rising Donors", op cit.