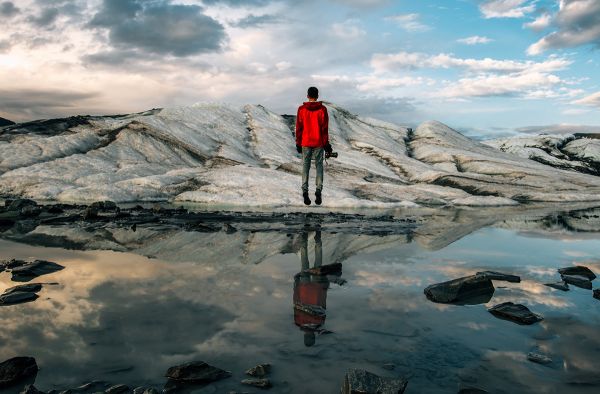 Nitish Meena/Unsplash
Project Status:

Ongoing
External Researchers: Dr Iyad Abumoghli, Dr Elena Bennett, Dr Adam Frank, Dr Jason Hickel, Workineh Kelbessa, Louis Kotzé, Maritza Paredes, Belinda Reyers, Janani Vivekananda, Krushil Watene
---
In the lead-up to Stockholm+50, the UN Environment Programme and UNU-CPR – with the support of the International Development Research Centre (IDRC) – will lead a collaborative effort to capture, interrogate, and elevate alternative paradigms of the human/nature relationship, seeking views from widely diverse sources.
Stockholm+50 is an opportunity to take stock of the progress achieved in the 50 years since the 1972 Conference on the Environment, and to instigate serious reflection on today's environmental crisis. There remains a significant gap between the urgency of the challenges and the willingness to undertake the kind of radical action necessary to collectively shift towards more sustainable forms of consumption. Instead, most proposals by the world's largest emitters remain framed by longstanding models of infinite growth, exploitative energy production, and a belief that human survival will come by way of technological innovation. Current public discourse features limited propositions to tackle pollution, biodiversity loss, and the degradation of our natural environment — the triple planetary crisis that threatens humanity.
The sources of alternative paradigms are both extraordinarily diverse and still unfamiliar to most. Widely differing religious practices offer a range of environmental ethics that could underpin a shift in how the human-nature relationship is conceptualized. Forms of traditional ecological knowledge and indigenous knowledge propose sophisticated and deeply symbiotic frameworks that can also broaden understandings through key ideas such as reciprocity and intergenerational fairness. Paradigm shifts may also come from innovations in more traditional domains. Legal scholars and some states are exploring how the environment and the interests of future generations might be given a legal personality, alongside contemporary humans. Biology and ecosystems research offer non-anthropocentric models for sustainable coexistence, while astrophysics can shift the starting point for many of these conversations, moving beyond the human-environment binary as we identify potentially infinite forms of life.
Read more about the project and authors on the Stockholm+50 website.
Downloads
---
This project is supported by the International Development Research Centre (IDRC), however, the views expressed do not necessarily represent IDRC or its Board of Governors.