2018•07•29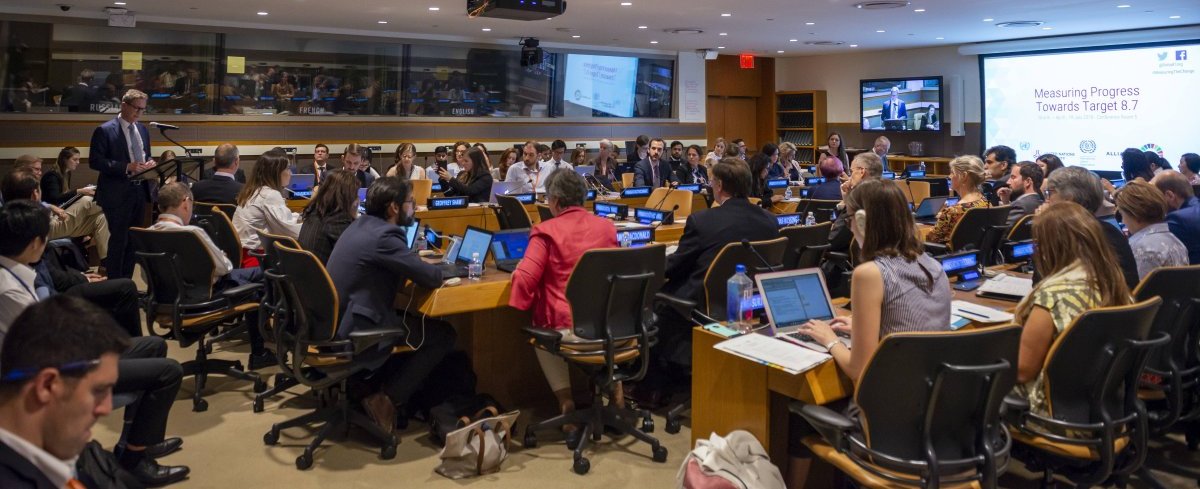 Dr James Cockayne discusses a recent United Nations University Centre for Policy Research – Delta 8.7 symposium on Measuring Progress Towards Target 8.7.
---
Target 8.7 of the UN Sustainable Development Goals calls for states to take immediate and effective measures to eradicate forced labour, modern slavery and human trafficking by 2030 and the worst forms of child labour by 2025.
But what are effective measures in the fight to end these crimes? To understand what works, we first need to know more about the size and scope of the problem. According to the most recent figures, there were an estimated 40.3 million people in modern slavery or forced labour and 152 million children in child labour worldwide in 2016. But beyond the global estimate, researchers, policymakers, civil society actors, survivors and other stakeholders are working to measure and better understand these issues on the national, regional and local levels. There is growing political momentum for strengthened understanding: the UK's Call to Action and the Buenos Aires Declaration call on signatories to support building the evidence base and international cooperation for the exchange of evidence base data and methods. There have also been calls for heightened action by the UN Security Council, G7 and G20 in recent months.
The Centre for Policy Research aims to support these global efforts through Delta 8.7 — a United Nations University contribution to Alliance 8.7. This knowledge platform aims at helping stakeholders understand, evaluate and use data to adopt policies that will contribute to achieving Target 8.7, through convening discussions and a soon-to-be-released website.
On 19 July 2018, Delta 8.7 held a symposium co-hosted with the International Labour Organization (ILO) at UN headquarters. The symposium on "Measuring Progress Towards Target 8.7" brought together representatives from national governments, UN entities, civil society, academia, survivor networks and the private sector to share their experiences, discuss challenges and identify successes in measurement at the national, international and project levels. Over 90 experts from more than 40 organizations attended.
Participants stressed the need for movement towards standardized measurement frameworks and tools, the engagement of governments and the private sector in data collection and analysis, the identification of a shared indicator framework to facilitate impact evaluation, and stronger links between data and evidence, on the one hand, and policy development on the other.
More event information
More information on Delta 8.7