2021•07•02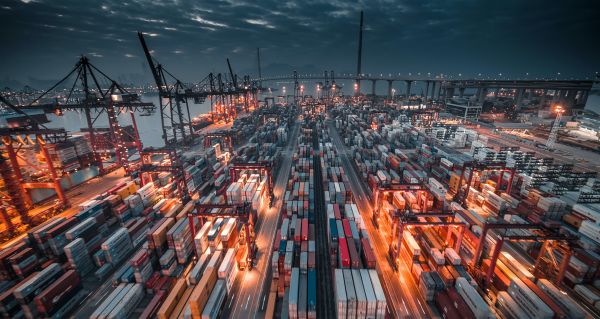 Time Lab / Unsplash
Alice Eckstein and Angharad Smith outline new measures on human rights due diligence and disclosure in the context of growing international momentum and what they mean for the anti-slavery movement.
---
June marked the tenth anniversary of the UN Guiding Principles on Business and Human Rights (UNGP) — a milestone for a framework that has been at the core of progress on business and human rights. On this anniversary month, Norway and Germany passed legislation on corporate human rights due diligence through disclosure requirements. In passing these laws, Norway and Germany join several other States that have adopted, proposed or initiated discussion on reporting. But are these new regulatory frameworks sufficient to address the staggering increase in modern slavery and human trafficking caused by the COVID-19 pandemic?
June also marked several other developments. At the 2021 G7 summit, global leaders raised the issue of forced labour in supply chains, committing to its removal through implementing robust domestic and international cooperation — preceded by a Joint Communiqué from G7 Trade Ministers reaffirming their obligations under human rights law to addressing labour exploitation. The US will begin a process of revitalizing their National Action Plan (NAP) on Responsible Business Conduct. The EU has been considering significant mandatory human rights due diligence (mHRDD) regulation, and there were calls in June by Members of the European Parliament for the European Commission to move forward with ambitious plans. This wave of new legislation, much of it rooted in the UN Guiding Principles, will have important implications for business operations — and labour standards — around the world.
According to the 2018 Global Slavery Index, forced labour taints over USD 350 billion of goods annually in a wide range of industries. The diffuse and opaque nature of global value chains promotes inequality and rewards production that reduces labour costs, meaning businesses that exploit human labour operate at an advantage over competitors who follow ethical labour sourcing practices. The COVID-19 pandemic has further exposed the fractures in global value chains, and evidence from previous recessions suggests that workers will work longer hours, in worse conditions, and that informal work and child labour will increase — which is already being borne out.
Transparency legislation has been identified as one of the key tools through which States can enforce mandatory corporate reporting as part of the initiative to eliminate modern slavery, forced labour, human trafficking and child labour – Target 8.7 of the UN Sustainable Development Goals. Further, transparency regulation can act as learning tool, facilitating opportunities to define common concepts and share best practices. Legislation has spurred advancements in supply chain reporting technology as companies come under pressure to make their multi-tier supply networks more transparent. As more countries move to enact mHRDD laws, some financial institutions are strengthening their modern slavery risk management systems in anticipation of coming regulations. They are also developing more sustainable approaches to assets management, as when the Japanese Government Pension Investment Fund, in collaboration with World Bank, embarked on a research project to expand markets for sustainable investment.
The Norwegian Transparency Act (Proposition 150 L (2020-2021)), which is expected to enter into force on 1 January 2022, enshrines disclosures of human rights in law for Norway's largest companies. This comprehensive Act builds on the UN Guiding Principles and the Organisation for Economic Co-operation and Development Guidelines for Multinational Enterprises. The Transparency Act sets itself apart from similar legislation through its requirement that companies respond to any formal public request for information about their human rights practices and in stipulating that the Norwegian consumer authority may issue injunctions and fines for non-compliance
The German Act on Corporate Due Diligence in Supply Chains, adopted on 11 June and entering into force in 2023, marks a turning point in Germany's approach to corporate responsibility for human rights. In addition to obliging large (and eventually mid-sized) companies to conduct reporting on human rights and environmental risk, national authorities will be empowered to initiate administrative action or impose fines on companies that fail to carry out their obligations. While the bill falls short in implementing all components of the UNGPs — for example in lacking remediation provisions for affected parties ¬– it nevertheless points to Germany's commitment to enshrining mHRDD into legislation.
There is clear momentum for mHRDD, with governments making far greater use of legal tools to ensure businesses adhere to human rights and labour standards. As more companies are required to report, good faith business actors will be able to compete on a more even playing field and consumers and investors can make better-informed choices as reporting becomes more transparent. These mechanisms have never been more important: as national and global economies seek a rebound from COVID-19, the risks of labour exploitation will increase in global supply chains.
What will be needed moving forward is consistency in these reporting requirements, as well as effective remedy for affected individuals and communities. These should be provided in current and future measures. The challenge now is to ensure mHRDD regulations are robust, accountable, prioritize the sharing of timely impact data and align with all components — Protect, Respect and Remedy — of the UN Guiding Principles.