2016•06•14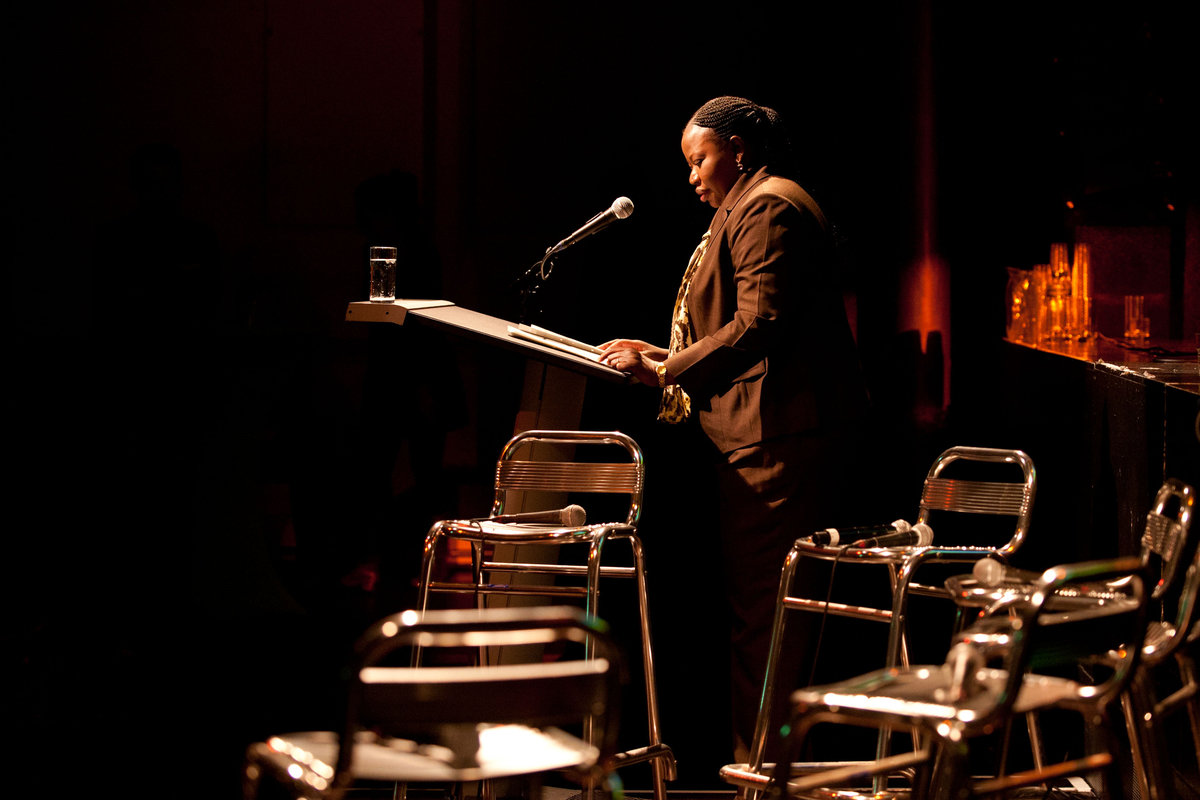 Photo by Foundation Max van der Stoel CC: BY-NC-ND
Dr James Cockayne outlines the challenges for the International Criminal Court in successfully in prosecuting slavery crimes, based on a Special Issue of the Journal of International Criminal Justice.
---
A 2-year long United Nations University initiative led last week to a public commitment by International Criminal Court (ICC) Prosecutor Fatou Bensouda to help end slavery.
Ms Bensouda was speaking at United Nations Headquarters, on a panel launching a new Special Issue of the Journal of International Criminal Justice, organized by UNU's Office in New York, the Permanent Mission of Liechtenstein to the UN, and The Freedom Fund. The articles in the Special Issue, available for free download throughout June, look at the ways in which international criminal justice has contributed, in the past, to the fight to end slavery, and possibilities for increased contribution in the future.
According to a recent estimate from the Global Slavery Index, there are 45.8 million people in slavery today – or 1 in every 162 people on earth. Yet slavery is, notionally under international law, illegal at all times and places. Why is there such a massive gap between theory and practice, and how can it be closed?
In an introductory article written with Kari Panaccione, we point out that tackling slavery is not in fact alien to international criminal justice, but rather a forgotten part of what created international criminal justice in the first place. Professor Harmen van der Wilt maps prosecutions of slavery crimes at the Nuremberg and Tokyo tribunals and the ad hoc international criminal tribunals for Yugoslavia and Rwanda. Karen Corrie then ponders whether slavery crimes can be effectively prosecuted at the International Criminal Court. Urmila Bhoola, the UN Special Rapporteur on contemporary forms of slavery, looks at how international criminal justice has contributed to human rights mechanisms' efforts to prevent and repress slavery. Helen Duffy shows how international criminal law has laid the groundwork for growing anti-slavery litigation in regional human rights bodies. Other articles look at the intersection of anti-slavery efforts, international criminal law and child rights, labour rights, corporate responsibility and regulation, human trafficking, and national level judicial capacity-building.
The final conclusion to the Special Issue considers where this leaves the ICC. Read together, the articles suggest that there are significant challenges for the ICC to be successful in prosecuting slavery crimes, relating to jurisdiction, resources and political will. But they also suggest that these obstacles can – and should – be overcome. The most likely prosecutions relate to the open promotion of enslavement by the Islamic State and Boko Haram, with prosecutions relating to Eritrea and DPRK also imaginable. The ICC could also contribute through developing a Policy Paper on Slavery Crimes, through the system of complementarity and through support to victims via the ICC Trust Fund for Victims.
Ms Bensouda's commitment to have the Office of the Prosecutor explore these possibilities is a welcome development.