2020•12•04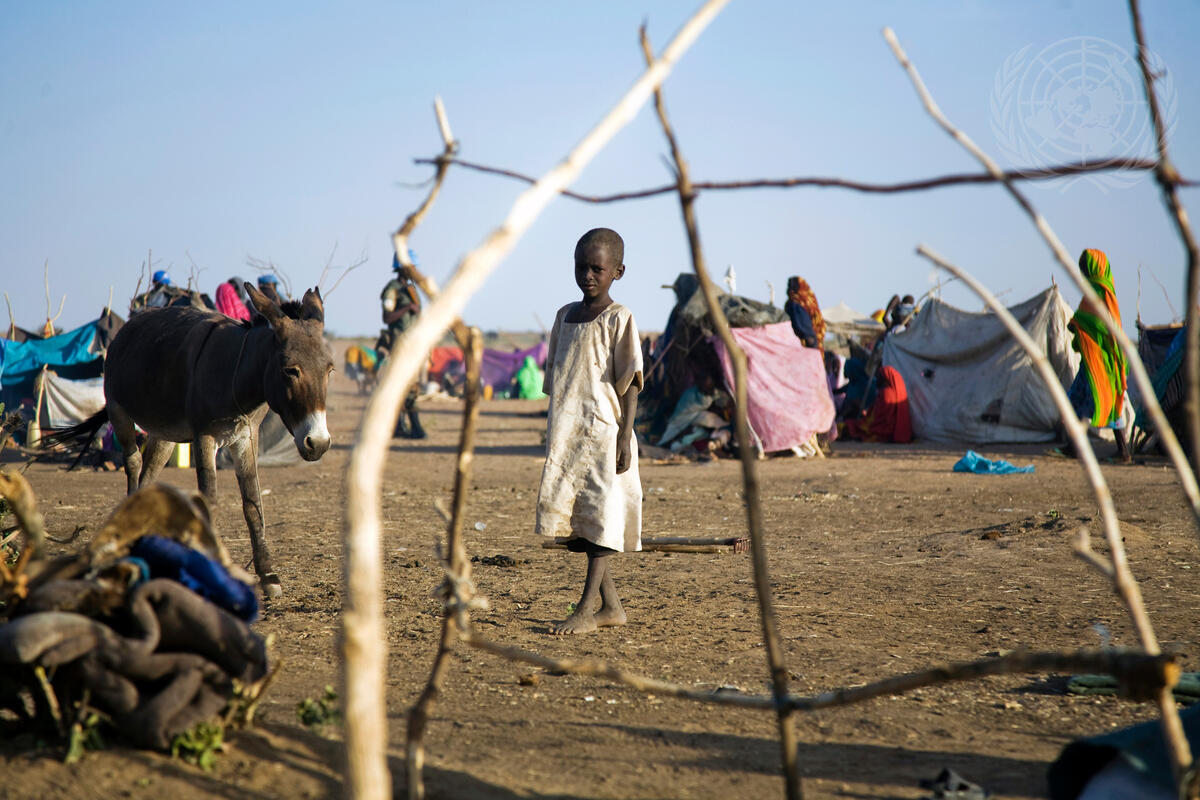 UN Photo/Albert Gonzalez Farran
Dr David Passarelli argues that the safety and welfare of migrants need not depend on the collective action of national governments alone but also through decentralized approaches at the local level. This article is part of a United Nations University Migration Network series that explores the interrelations and acute challenges of migration, climate change, and COVID-19. As a build-up to International Migrants Day on 18 December 2020, the series examines these connections at local and global levels, highlights impacts on migrants, and provides evidence-based insights for United Nations Member States, governments, and policymakers.
---
Five years on from the launch of the 2030 Agenda for Sustainable Development, the Global Goals remain a largely aspirational project and one that is struggling to recover from the devastation of a new, highly contagious virus. Taking stock of progress in 2019, UN Secretary-General António Guterres appealed for "dramatic action" to correct a development trajectory that was woefully off-track: the global community was expected to overshoot the target to eliminate global poverty by 42 years (2072), gender inequality by 59 years (2089), and also fall short on most environmental sustainability targets.
Since sounding this alarm, nearly 1.5 million people have lost their lives to COVID-19 and the global economy — services, trade, tourism, manufacturing, and industrial production — has been battered. The United Nations estimates that 170 countries will experience negative per capita growth this year with a total projected output loss of nearly USD 9 trillion.
We can expect these changes to impact global migration in at least two ways: (i) more people will have reason to move in search of safety and opportunity; and (ii) they will face new barriers to mobility and access to services that will compound existing vulnerabilities.
As the only globally-agreed development framework between national governments, it is clear that the Sustainable Development Goals must figure in the response to COVID-19. However, the safety and welfare of migrants need not depend on the collective action of national governments alone.
Among its many deleterious effects, the pandemic has magnified tensions between States, undermining an already tenuous and fragile pact to work in concert for inclusive development and peace. The modest, hard-fought progress that was achieved prior to the pandemic now risks unravelling in the face of growing populist movements, shrinking public finance, and unprecedented increases in unemployment, as well as personal and public debt. If migrants are to be shielded from the worst consequences of the current crisis, the policy response must go beyond the dominant nationally led approaches to development cooperation and invest in larger, better-resourced roles for subnational actors, notably, local and regional governments.
Ultimately, local governments can make a real difference in the lives of children uprooted because they are closer to migrant and displaced populations and they have an in-depth understanding of the concrete challenges and opportunities these communities. — UNICEF
UN Deputy-Secretary-General Amina Mohammed has called attention to the crucial role subnational governments play in global development efforts, recognizing that subnational governments are "the closest layer of government to people." As such, they play an indispensable part in ensuring the welfare of migrants through the provision of social and human services. They also represent the front line in the fight against xenophobia and anti-migrant hostility in local communities.
Recent research has shown⁠ that the overall effectiveness of local government (government performance) in service provision has a direct bearing on anti-immigrant sentiment and, when well-managed, supports integration efforts and positive intergroup relations. However, for many state and regional governments, local development strategies have been thrown off track by the pandemic, just when service needs in native and immigrant populations are highest.
The limited resources available to subnational governments will have an outsized impact on the wellbeing, social capital, and development outcomes of low-skilled workers and populations on the margins of society, which frequently include vulnerable migrant populations. But there is also the additional risk that waning local government capacity will result in a deterioration of native-immigrant relations as resources become scarcer.
Prior to the pandemic, subnational authorities around the world were under great pressure to address a growing array of responsibilities devolved to them from national governments — from disaster risk reduction to local sanitation. These pressures were especially acute in cities and regions across the developing world. The demand for greater access to finance and cooperation has been loud and clear.
Cities and regions in developing countries are being left behind. — OECD
The solutions to the current crisis are likely to be local and regional. Without an increase in financing to and technical cooperation for subnational authorities, the road out of the current crisis will be slow, uneven, and catastrophic for vulnerable migrants.
One area of promise is the growing trend of decentralized development cooperation (DDC), which represents an important source of development funding for local authorities and an innovative form of participatory development cooperation often delinked from the politics of national governments. This form of subnational cooperation, while impacted by the broader geopolitical environment, is carried out much more flexibly, taking local needs as the point of departure.
DDC entails the transfer of financial and technical resources from one subnational authority to another. Between 2005 and 2017, DDC grew by 35% according to recent OECD estimates, representing a total of USD 2.3 billion in 2017. While DDC resource levels remain modest, countries from every region are engaged in this form of cooperation and, in the aggregate, they represent an important alternative source of finance and technical cooperation for local governments struggling to meet the demands of denizens.
It is said that the coronavirus functions like an x-ray for society — revealing an internal state of affairs normally hidden from public view. What should be clear from this new vantage point is the indispensable scaffolding local governments provide for international cooperation and the attainment of the Global Goals. It has been quietly erected over several decades not in opposition to, but in support of global cooperative arrangements, and is likely to provide the emergency infrastructure we need to emerge from the current crisis.