2023•03•15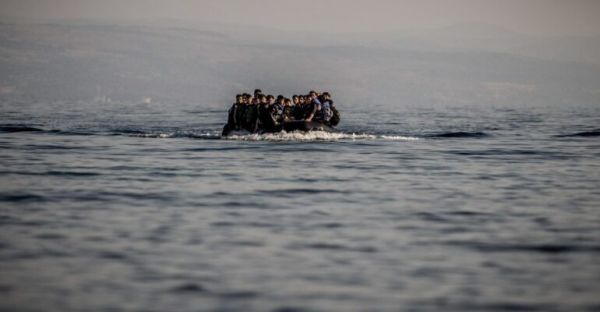 In a new blog that examines the UK Government's 'Stop the Boats' legislation, Heaven Crawley outlines a more effective approach that works for both the Government and migrants.
---
The UK Government has just announced that it will pay France £480 ($577) million over three years to try to stop migrants from traveling in small boats across the English Channel through the use of enhanced patrols, drones, and a detention center. The announcement comes hot on the heels of what the Home Office describes as ground-breaking new laws to 'Stop the Boats.' Under this legislation, those arriving in the UK by boat will be detained and removed to their home country or other third countries such as Rwanda. They will also be banned from ever returning to the UK.
The move reflects growing concern about the significant increase in the number of people arriving across the English Channel since the UK left the European Union at the end of January 2020, in turn removing itself from the Dublin III Regulation. Although very few people were removed under the Regulation – just 209 people in 2019, only 51 of which were to France – it seems likely that the UK's withdrawal has been used by people smugglers to promote their services. Research over the past 25 years published by the Home Office, non-governmental organisations and academia has highlighted the power of people smugglers in shaping the decisions that people make about where to go.
The problem is that new policies to 'Stop the Boats' are premised on almost exactly the same assumptions as a myriad of other initiatives put in place since 2002. And they are likely to fail for the same reasons.
Legislative shortcomings
Firstly, the new legislation does nothing to address the lack of safe and legal routes which lead people to take the huge risks associated with crossing the Channel by boat.
Most people wanting to claim asylum in the UK – perhaps because they have existing connections to the country or speak English – can only do so if they can reach UK territory first, since there is no asylum visa. And while safe and legal routes exist for a very limited number of nationalities, it is almost impossible to access them. The Government's Afghan Citizens Resettlement Scheme (ACRS)  scheme, for example, pledged to resettle up to 20,000 vulnerable Afghans following the return of the Taliban to power in August 2021, and 5,000 of these in the first year. Near two years later, not a single Afghan has been resettled and there is growing evidence that Afghans are resorting to small boats in an effort to secure protection.
Secondly, although those arriving by boat have been represented as economic migrants abusing the asylum system, they mainly come from countries where there is conflict and well documented violations of human rights. And most are recognized as refugees.
An analysis of Channel crossings and asylum outcomes between January 2020 and June 2021 found that 91 per cent of people who travelled by boat across the Channel came from 10 countries where human rights abuses and persecution are common, namely Afghanistan, Iran, Syria, Iraq, Sudan, Viet Nam, Kuwait, Ethiopia, Eritrea, and Yemen. For Syrians, the UK Home Office's refugee recognition rate in 2021/22 was 98 per cent, for Eritreans 97 per cent, for Sudanese 95 per cent, for Iranians 88 per cent, for Vietnamese 73 per cent, and for Afghans 91 per cent. According to the Home Office's own figures, between January 2018 and June 2022, Iranian (28 per cent) and Iraqi (20 per cent) nationals represented nearly half of all small boat arrivals. There are no safe and legal routes available to either group. This disconnect between rhetoric and reality has led UNHCR to accuse the UK Government of extinguishing the right to seek refugee protection in the UK. Like the Rwanda deal, 'Stop the Boats' risks harming international standards that provide for the protection of asylum seekers.
Reality versus rhetoric
Finally, the UK Government's anti-migration rhetoric is creating a political crisis on top of the human crisis that already exists. Contrary to the claims of British Home Secretary Suella Braverman, the vast majority of the world's 100m refugees are hosted in low and middle income countries of the Global South, remaining close to their homes and the possibility of return. Only a very small proportion of the millions of people displaced globally claim asylum in Europe, and the UK has much lower numbers of asylum applications than other European countries. Nearly 1 million asylum seekers arrived in Europe in 2022, not including an estimated 4 million Ukrainians. Set against this backdrop, the political and media response to around 45,000 people arriving in the UK by boat in 2022 is clearly disproportionate.
The UK Government hopes that the 'Stop the Boats' policy will send a message to those eyeing up the Channel crossing that they should stay in France. Indeed, there are reports in the right-wing press that the policy is already having the desired effect. But in truth, this is just the latest in a long line of UK-France bilateral agreements on migration dating back to 2014 – and costing the British taxpayer more than £232m ($280m) – which have done little to solve the UK's perceived migration problems. A new approach is badly needed.
So, what should the UK Government do?
First, rather than delegating resources and responsibility to a growing number of private security companies about whom there are growing concerns, the UK Government should work with the French authorities to identify those who have a legitimate reason to be in the UK, including through family connections, and process their applications. This would be a far more strategic use of resources.
Secondly, there is clearly an urgent need to create more safe and legal migration routes. This would enable migrants to access the UK for protection and work (as they currently can for study) without the need to make difficult and dangerous journeys. Policy debates on safe and legal routes need to unpack what these routes would look like in practice to ensure that they are accessible and effective.
Finally, it's time to change the rhetoric. The UK Government's approach has faced a media backlash in the UK but has been praised by the far right in Europe. This anti-immigrant rhetoric, in addition to potentially fuelling racist attacks against asylum seekers and other minorities, could be closing down the political space for more effective – and humane – policy responses.
As demonstrated by the UK's response to migration from both Ukraine and Hong Kong, it is possible to take a different approach, one that benefits both the Government and refugees themselves. Extending this approach to migration, in turn reducing the 'crisis' mode with which migration imagery and policy has come to be associated, is long overdue.