2018•12•07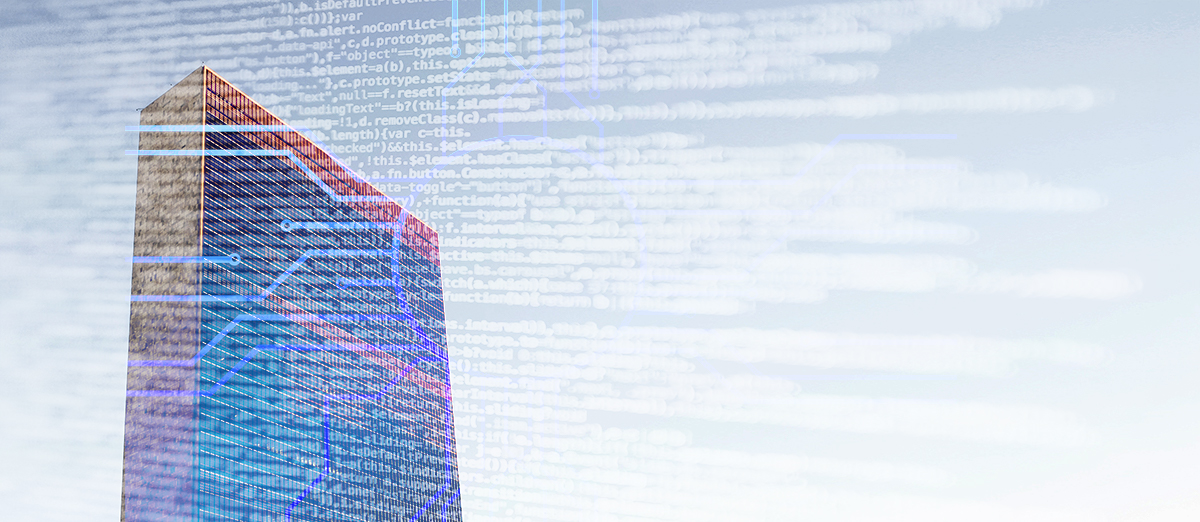 United Nations in the Era of AI
Dr Yujia He is a Postdoctoral Fellow at the Institute for Emerging Market Studies & Jockey Club Institute for Advanced Study at Hong Kong University of Science and Technology.
---
Artificial intelligence (AI) is a double-edged sword for international development. AI deployment can increase overall productivity and create new products, leading to job creation and economic growth. PwC estimates that AI deployment will add $15.7 trillion to global GDP by 2030. While AI can be good for growth, its benefits may not be evenly distributed. An IMF working paper finds that as jobs are increasingly automated, real wages will likely fall and overall inequality will rise. What can China's experience in refocusing its economy towards high-tech industries and AI in particular teach emerging economies?
The impact of AI is likely to disproportionately affect populations in the developing world. Compared with the advanced economies, emerging economies will have gaps that will prove problematic for AI deployment, such as in information and communications technology (ICT) infrastructure, digital skills and literacy, capital market maturity, funding for research and development (R&D), and legal and institutional frameworks to regulate new technologies. As a result, they face uphill challenges to nurture local innovation ecosystems, develop new digital industries, and prepare people for new kinds of employment. Jobs in many sectors are already undergoing a transformation. For instance, in electronics manufacturing, Foxconn, a major Apple and Samsung supplier, has reportedly replaced 60,000 workers with robots and now aims for full automation of its Chinese factories.
China provides a window into how emerging economies are coping with the challenges. China is now an economic powerhouse that is integrated into the global economy. According to the Ministry of Industry and Information Technology of China, China's internet sector had revenue growth of 22.9% in the first half of 2018. This substantially outpaces the growth of the overall economy, which grew at 6.9%  in 2017. The internet-enabled digital economy created 2.8 million new jobs – or more than one-fifth of all newly-added positions –  in 2016. In the AI sector, China was home to 592 AI firms by 2017, accounting for 23.3% of the total number of AI firms in the world.
Broadband infrastructure development, the backbone of AI development according to UNESCAP, has laid the foundation for China's new digital economy. Early government investment in internet connectivity, such as the "Broadband China" strategy started in 2013, helped narrow the digital divide. By 2018, broadband network coverage in China will include all urban areas and 90% of the countryside. Investment in rural broadband, for instance, led to e-commerce sales opportunities for farmers and village enterprises. 5G, the next-generation mobile internet technology, can facilitate further AI deployment for businesses and cities. According to Deloitte, China has built 350,000 new cell sites since 2015, outspending the United States in 5G infrastructure by $24 billion.
Public-private partnerships in education can help equip citizens with skills that are in demand in an ever-changing work environment. Like other developing nations, China faces a talent gap in AI and related technologies. Educators are teaming up with firms to offer new courses. For instance, Hong Kong-based SenseTime, currently the world's highest-valued AI startup, has partnered with the MOOC Center of East China Normal University and middle school teachers in Shanghai to produce an AI textbook for high school students. Around 40 high schools in China will be the first participants in this AI high school education pilot program.
The government is also pitching in to support digital literacy and entrepreneurship. Beijing has issued numerous directives to promote vocational education, e-learning, mass entrepreneurship, makerspace development, and entrepreneurship education in universities. For instance, the Ministry of Education is co-developing public hubs and training centers for industrial robotics at 115 higher education vocational institutes across China in collaboration with major robotics companies.
Despite numerous efforts to bridge the skills gap, the specter of unemployment and deskilling still haunts the workforce. The material base of AI adoption lies in countless chips, sensors, and cables. These are now manufactured and assembled by workers in China, Southeast Asia, and other emerging economies, often in harsh conditions. The rapid expansion of AI-powered services, such as online shopping and food delivery, also rely on hardworking, low-wage migrant workers like deliverymen and parcel sorters, who earn as low as $300 a month in China. According to the National Bureau of Statistics of China, in 2016, 65% of migrant workers in China had not signed formal labor contracts with their employers, depriving them of training opportunities and making them vulnerable to labor abuse. While automation can improve occupational health and safety by delegating dangerous work to machines, they also pose risks of wage cut and layoffs, especially for older workers, who command higher wages but require training to work with new and smarter machines. The lack of bargaining power may trap the workers in informal and temporary contracts, instead of moving them up to more value-added and stable positions.
The new jobs and training opportunities may also be no panacea. For instance, AI algorithms rely on massive accurately-labeled training datasets such as pictures, voices and videos to improve their accuracy. Machines are still unable to complete tasks such as image classification, so companies increasingly outsource such time-consuming tasks to students and trainees in the emerging economies, spending one-half to one-tenth of what it costs to hire workers in the US. In China, for instance, a team of fewer than 100 workers and vocational school students at a small data processing company can label 60,000 images within a week. Yet, with future improvements in areas such as unsupervised learning, these foot soldiers for AI development may soon find their training and work experience obsolete.
Increasingly, firms from emerging markets like China also become part of the larger innovation ecosystems through open platforms and training programs. For instance, Baidu's open autonomous driving platform, Apollo, has more than 100 global partners. By the end of 2018, Baidu will launch Apollo IVICS, the world's first open-source Intelligent Vehicle Infrastructure Cooperative Systems (IVICS) solution. In nurturing home-grown technology entrepreneurs, Alibaba has teamed up with UNCTAD to establish the "eFounders Fellowship" program. Its goal is to train 1,000 entrepreneurs from developing countries, including 200 from Africa.
In global economic governance, Chinese stakeholders have also become more influential. As a beneficiary of an open global trade system, China is likely to continue pushing for changes within existing global economic governance frameworks, rather than creating major alternatives. For instance, the Chinese government created and chaired the G20 Digital Economy Taskforce, and led the passage of the G20 Digital Economy Development and Cooperation Initiative in 2016. Chinese firms, with their far-reaching influence at home and in the developing world, are starting to participate in global AI governance dialogues. For instance, Baidu recently became the first Chinese company to join the Partnership on AI, an AI ethics body with more than 70 members across the private sector and academia.
A UN-led multi-stakeholder global governance regime can help the emerging economies cope with the impact of AI on economic development. Such a regime can call for greater attention to automation's economic and social challenges to the "undertechnologized" Global South. It can promote financial and technical assistance to help countries close the digital divide in infrastructure, education and skills, and innovation capacity. It can assist stakeholders to develop the necessary policies, legal frameworks, and public outreach campaigns to raise awareness and address the impact of technological change. It can encourage more open AI platforms and talent training from the leading firms, and explore avenues for sharing information and policy solutions across countries.
Participation of emerging economy stakeholders would be vital to such a global partnership. While each emerging economy has its unique political, legal and cultural contexts, space exists for the global community to shape broad principles together that contribute to inclusive development. Such a "glocalization" approach is possible, when the regime not only includes policy-makers and private firms, but also creates greater roles and voices for educators and researchers, technologists and entrepreneurs, trade unions, and other public interest groups. Ultimately, the success of AI innovation rests upon such a future, where its growth benefits can be shared amongst all people.
---
This article has been prepared by Yujia He as a contributor to AI & Global Governance. The opinions expressed in this article are those of the author and do not necessarily reflect those of the Centre for Policy Research, United Nations University, or its partners.