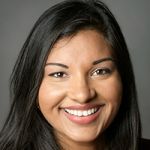 E-MAIL:

alam@unu.edu

NATIONALITY:

-
Research Interests
Climate-security
Forced migration
Peace and security
Peacebuilding
Education
Master's degree and Graduate Certificate in Refugee and Humanitarian Emergencies - Georgetown University
Doctorate - Yale University
Biographical Statement
Dr Mayesha Alam is a Senior Fellow (Non-Resident) at United Nations University Centre for Policy Research. Her research interests intersect comparative politics, international relations, and international law with a focus on the causes, consequences, and legacies of armed conflict. She has published two books, Women and Transitional Justice: Progress and Persistent Challenges in Retributive and Restorative Processes (Palgrave Macmillan, 2014) and, with Dr Robert Egnell, Women and Gender Perspectives in the Military: An International Comparison (Georgetown University Press, 2019).
In addition, Dr Alam is the author of numerous policy-oriented research reports and book chapters on a range of topics including human rights, displacement and disaster risk reduction, countering violent extremism, climate change, and democracy. Her analysis has appeared in The Washington Post, Just Security, Newsweek, The Guardian amongst others, and her expertise has also featured on television and radio.
She previously helped establish the Georgetown Institute for Women, Peace and Security and served as its deputy director. In that role, she pioneered research, built partnerships, and informed policy to broaden understanding of women's experience of conflict and advance women's roles in creating more peaceful, resilient, secure, equitable, and just societies. She has also worked with various organizations such as the World Bank, OSCE, and NDI.
A recipient of the Soros Fellowship for New Americans, she completed her PhD in political science with departmental and university distinction at Yale University where she was a research and advocacy fellow of the Yale Global Health Justice Partnership