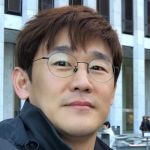 Research Interests
Environmental Migration
Environmentally-induced migration
Internal Displacement
Migration
Migration and Development
Sustainable Cities
Biographical Statement
Dr Jin-ho Chung is a Research Fellow at United Nations University Centre for Policy Research, supporting its Equitable Development and Migration pillar of work.
Dr Jin-ho Chung is also currently a Research Associate of the Transport Studies Unit (TSU) at the University of Oxford and is currently working on the Oxford Martin School Programme on Informal Cities. Dr Chung's research focuses on climate change adaptation, human mobility, urban development, and social inequalities. Trained in political ecology and resilience studies, his approach has been interdisciplinary, drawing from collaborations with academics, policymakers, and civil society.
Key themes of his research include access to housing, water, healthcare, and transport as well as responses from host communities concerning scarce resources and infrastructure. Dr Chung is currently investigating how climate migrants secure access to infrastructure and what risks and conflicts they face in destination areas upon arrival, with a focus on urban areas and the case of Addis Ababa, Ethiopia. Dr Chung previously worked for the University of East Anglia, International Institute for Environment and Development, UN Development Programme-Global Environment Facility's Small Grant Programme, and Rift Valley Institute.
He is an editorial panel member for Municipal Engineer, which covers the effect of civil engineering on local communities.