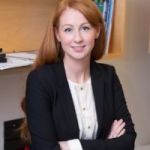 Research Interests
Conflict resolution
Peace and security
Peacebuilding
Peacekeeping
Rule of Law
Education
Master of Law – Columbia University Law School
Master of Arts in Conflict, Security and Development – Department of War Studies at King's College, London
Bachelor's degree in Law – University College Dublin School of Law
Biographical Statement
Fiona Mangan is a Senior Fellow (Non-Resident) at United Nations University Centre for Policy Research. Her research focuses on rule of law, justice, security, and peacebuilding, including significant work on prison reform and the role of illicit trafficking and organized crime in conflict, post-conflict, and transitional spaces.
Fiona is currently Director at Justice + Security in Transitions (J+ST), returning to the role following two mandates as arms expert on the UN Security Council Panel of Experts on the Central African Republic.
She previously served as Country Representative in the Central African Republic for the United States Institute of Peace, following four years with the Institute's Rule of Law Center where she worked extensively on Libya and Yemen, among other countries.
Prior to that Fiona worked at the Stimson Center where her research centered on police, justice, and corrections reform in UN peace operations. She has also held roles with the International Policy Division at the Irish Department of Justice, Independent Diplomat in New York, Lawyers Without Borders in Liberia, and the International Peace Operations Association in Washington, DC.