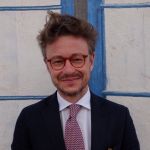 E-MAIL:

erik.bjorge@bristol.ac.uk
Research Interests
Education
Doctorate in Comparative Public and Human Rights Law - University of Oxford
Doctorate in Public International Law - University of Oslo
Law degree - University of Oslo
Biographical Statement
Professor Eirik Bjorge is a Visiting Fellow at the United Nations University Centre for Policy Research where he provides legal advice to the High-Level Advisory Board on Effective Multilateralism (HLAB), focusing specifically on the international law aspects of the HLAB's work.
He is also a Senior Global Research Fellow at New York University School of Law, a Professor of Law at Bristol University Law School in the United Kingdom, and was previously a Junior Research Fellow at Jesus College, Oxford.
Professor Bjorge is author and co-author of several books, including The Evolutionary Interpretation of Treaties, which was awarded the King of Norway's Gold Medal, Domestic Application of the ECHR: Courts as Faithful Trustees, Oppenheim's International Law, and Satow's Diplomatic Practice. He is also co-editor of Landmark Cases in Public International Law and Farewell to Fragmentation: Reassertion and Convergence in International Law.
In addition to his academic duties, Professor Bjorge has sat as a commercial arbitrator and acts as counsel in international proceedings. He has a doctorate in Comparative Public and Human Rights Law from the University of Oxford, and a doctorate and law degree from the University of Oslo.