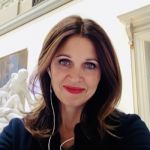 Research Interests
Conflict resolution
Global governance
Humanity and Global Security
International financial institutions
Sanctions
Education
Doctorate - The University of Oxford
Biographical Statement
Dr Erica Moret is a Senior Fellow, Sanctions and Humanitarian Affairs at United Nations University Centre for Policy Research.
She is currently a Senior Researcher at the Global Governance Centre and the Centre for Humanitarian Studies at the Graduate Institute and, as an academic and policy expert, has published widely on sanctions, sustainable peace, global security, and humanitarian affairs. A former diplomat, she serves as an independent expert to the UN, EU, and humanitarian organizations on subjects relating to sanctions, global security, financial inclusion, remittances, and humanitarian affairs and has provided policy advice to the Biden Administration, Global Affairs Canada, and both UK Houses of Parliament. She runs a sanctions training course for humanitarian actors at the Geneva Centre for Humanitarian Studies, is part of the teaching team on a sanctions training course with the UN Secretariat, and coordinates the Geneva International Sanctions Network (GISN). She was coordinator of the Swiss/EU Compliance dialogue on Syria-related humanitarian payments between 2016-2020 and is the current project lead on a Swiss Network of International Studies (SNIS)-funded study When money can't buy food and medicine: Banking challenges in the international trade of vital goods and their humanitarian impacts in sanctioned jurisdictions, as well as of a Swiss/EU-funded initiative seeking Tech for Good solutions to the problem of financial sector de-risking.
She holds a Doctorate from the University of Oxford and is also a graduate of France's Ecole Nationale d'Administration (ENA). She is Associate Editor of the Journal of Global Security Studies and Visiting Professor at Sciences-Po's Paris School of International Affairs.